Sustainability
Citizens of Humanity, AGOLDE, and GOLDSIGN each showcase a uniquely directional voice, and while we are incredibly proud of each brand's independence, we are even more so of the characteristics that unite them. Built upon a foundation of commitment to quality and uncompromising standards, we work to maintain our core values in everything we do. Much of our product is developed in Los Angeles and Turkey, most often at facilities that are owned by us; this allows us to have maximum control of our quality and an enhanced focus on sustainability efforts. We continue to cut to order to let the demand of our products drive our production and supply to minimize any excess products. We are committed to being thoughtful in the creation of our denim and are continuously working to lower our environmental impact. We are working with a select and innovative group of partners to consistently evolve every aspect of our process to be as sustainable as possible. We are proud of the steps we have taken, but our excitement and focus is set on the future.
To us, sustainability is about investing in the future. Using our resources to meet our own needs and doing so in a way that recognizes the needs of future generations.
- Amy Williams, Citizens of Humanity CEO
What We've Done
We use innovative methods to process our products.
Here are just some of the ways we do so.
Our Fabrics & Materials
Our designers begin by envisioning a product assortment that expresses where we want to go design-wise with an eye on sustainability. They work to source sustainable fabrics which will lower the impact on the environment.
Regenerative Cotton
Regenerative farming cultivates a healthy relationship between cotton plants, the soil, and the Earth's atmosphere. These specific farming methods focus on soil health, carbon sequestration, and soil biodiversity. By implementing regenerative farming techniques, farmers are able to reduce carbon emissions and restore soil health, both of which allow for greater crop yields and lend a hand in the fight against climate change.
Recycled Leather
AGOLDE and COH's Recycled Leather products are created using RenTec technology, in which leather scraps are recycled into 'leather wool.' The leather wool fibers are then married with polyester to create the recycled leather base. The final product retains the traditional appearance and feel of genuine leather but uses 90% less water and waste than conventional leather.
Recycled Cotton
After a garment has reached the end of its lifecycle, the material can be recycled. Material recycling is a multi-step process where used garments are sorted by material, shredded into smaller pieces, and cleaned. Now clean, the fibers are re-spun into a new blended recycled cotton yarn that will be used for the creation of new fabrics.
Our Wash & Dye Processes
At our laundry facilities, we utilize machinery that allows us to use green washes and dyes, and laser technology, E-Flow, and ozone machines. These tools and techniques help us to achieve authentic washes while eliminating the excessive use of stone washing, chemicals, labor, water, and energy.
High Efficiency Dye and Wash Machines
Reduces our water, chemical usage, and power by more than 50% in comparison to conventional machines.
High Efficiency Dryers
Uses 20-30% less gas and energy than conventional dryers.
Ozone Wash
A combination of an electricity generated gas to create a wash that consumes approximately 60% less water with no chemical consumption than traditional methods.
Laser Technology
Recent improvements in laser machinery allow us to mark denim in a much finer way than ever before, achieving even more authentic distress markings while decreasing manual work by 50%. Laser technology also allows us to eliminate usage of any hazardous chemicals.
Eco-Stones
Traditional methods of distressing jeans involve washing the denim with pumice stones, which produce dust and waste that harmful to workers and machinery. Eco-stones are a sustainable synthetic stone alternative made from recyclable materials and do not absorb chemicals nor decompose into sludge waste. With its recyclable composition, Eco-Stones provide an extended production use.
Natural Enzymes
Rather than rely on stone-washing, our team has mixed and tested several natural enzymes that are applied when washing the denim in order to achieve authentic distressing. Only specially sourced, green-certified substitutes are used.
Organic & Green Certified Softeners, Silicones, & Neutralizers
Organic and green certified softeners, silicones, and neutralizers are implemented to create a beautiful soft hand to the fabric using less chemicals than conventional products.
Indigo Technology
KITOTEX® and INDIGO JUICE® technologies reduce the amount of water, chemicals, and energy in the production of yarns. Together they save 15% water, 33% chemicals, and 25% energy compared to conventional dyeing processes.
And All The Rest
This is where we apply the finishing details to our denim using unique and environmentally friendly materials and treatments.
Recycled Pocketing
Our pocketing is made with recycled plastic bottles and post-industrial waste collected from a recycling network. The plastic waste material is ground, washed, and reformulated into high-quality micro-sized chips. The chips are melted and formed into fibers that are spun into yarn, also known as REPREVE yarn. The yarn is then woven with cotton and virgin polyester into textiles with enhanced stability.
Recycled Thread
We've incorporated recycled thread for the stitching in some of our Citizens of Humanity denim products.
Recycled Paper Labeling
All our paper labels and tags are crafted using recycled paper only.
Biodegradable Bags
Plastic bags and packaging can take up to 400 years to degrade. d2w™ oxo-biodegradable plastic has a pre-programmed life, meaning that at the end of the plastic's useful service life, the plastic begins to automatically break down. The process emits no methane or harmful residues, thus avoiding pollution and environmental damage.
Our Newest Inroads
Here are some of the latest developments that we're proud to have implemented across our new Fall '22 collections and beyond.
Indigo-Fera
A natural indigo dye extracted from the plant "Indigofera Tinctoria".
Vegetable Dyes
Vegetable dyes made from the bark of an Acacia Tree were introduced starting in our Citizens Spring '22 product range.
Natural Enzymes
Rather than rely on stone-washing, our team has mixed and tested several natural enzymes that are applied when washing the denim in order to achieve authentic distressing. Only specially sourced, green-certified substitutes are used.
E-Flow
E-flow allows us to create various effects on our denim using air bubbles instead of water. This saves energy, gas, and water, all while eliminating hazardous chemical usage. We use E-flow for multiple purposes such as: eco-enzymatic bleaching agents, softener, resin, enzymatic stone wash effect. Starting in Spring 2022, we began creating washes with E-Flow.
Low Stretch Fabric
AGOLDE's new low stretch fabric is made from 99% organic cotton and 1% stretch and is present in the brand's Fall '22 comfort stretch portfolio. This blend allows us to retain the comfort of stretch while looking like a rigid vintage jean.
TENCEL™ (Lyocell)
TENCEL ™ Lyocell fibers are both comfortable and versatile. They are combined with a wide range of textile fibers such as cotton and wool in order to enhance fabric strength, moisture absorption, and gentleness on skin. *In accordance with information provided by supplier.
Eco-Sustainable Hardware Trims
Our standard hardware trims for Citizens and AGOLDE are all sustainably manufactured using raw materials that contain 75% of recycled scraps from previous processes. This eco-sustainable line of trims is created by using renewed energy generated by photovoltaic panels with very little water. As of Spring '22, these trims have no galvanic coatings that lead to no mud or galvanic waste.
Eucalyptus Pulp Lyocell
TENCEL™ Lyocell and Modal fibers incorporate both comfort and sustainability into our fabrics. The fibers are made from sustainably sourced natural wood that is transformed into fibers with high resource efficiency, allowing for low environmental impact. *In accordance with information provided by supplier.
Recycled Leather Patch
Launched for Spring '22, GOLDSIGN will be adding patches made from Recycled Leather to the back waistband of the jeans.
Ecomade Lycra (LYCRA® T400® EcoMade Fiber)
More than 65% of the overall fiber content in LYCRA® T400® EcoMade fiber comes from recycled plastics and renewable plant-based resources. Best of all, it can be used in the same fabric concepts as the original it's based on, and still delivers the same desirable features and performance benefits.
Recycled Ocean Plastic
In 2022, we will transition our process for making woven labels to using recycled ocean plastic, therefore actively removing waste from our oceans.
Natural Fiber Jokers
Citizens' Men's applies jokers (product tags) made of plant fibers from a California Poppy.
Net-a-Porter Sustainable Collections
Launched Spring '22!

We are proud to partner with NET-A-PORTER on a sustainable denim collection available exclusively within the retailer's sustainability platform, NET SUSTAIN. We admire the NET-A-PORTER Group for their relentless and forward-thinking approach toward sustainability to create a more circular fashion system. With NET-A-PORTER, the possibilities are endless, and we've learned just that with the creation of this special, sustainable collection. In joining forces with NET-A-PORTER for their NET SUSTAIN program, we approached the process as an opportunity to push the boundaries even further and challenge ourselves to create our most sustainable collections to date. This included seeking out and experimenting with new ecological approaches, and rethinking the traditional steps used in denim production to show what can be done, hopefully setting the bar for ourselves and others to create a more sustainable future in fashion together.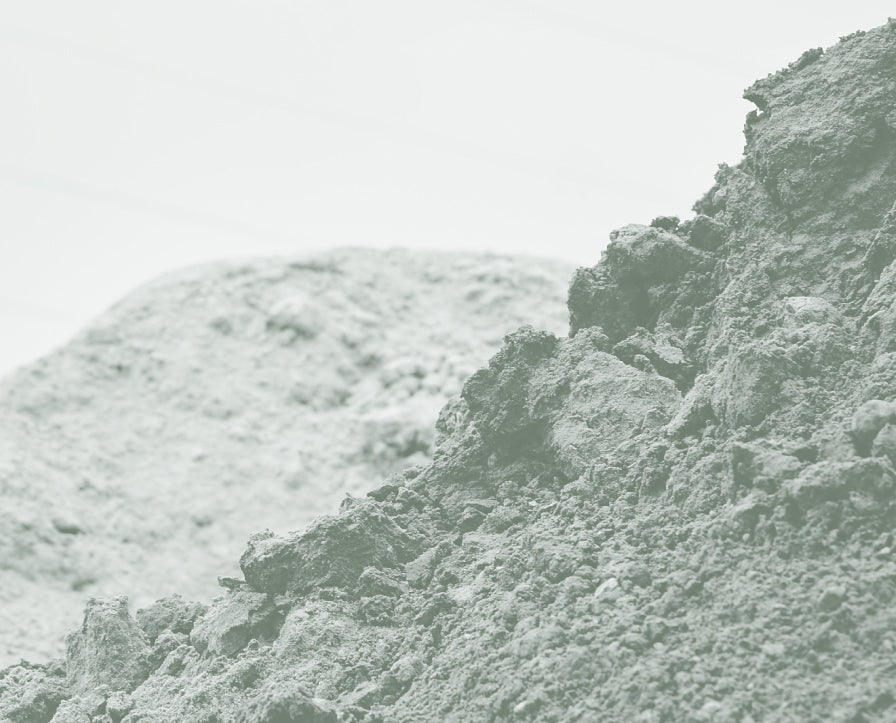 Our Commitment
While we are proud of what we've accomplished to date, we know that there is much more to do. As a company, we are committed to discovering new ways to do just that and hopefully inspire others to do the same. Some of our goals include:
Water Recycling
We clean the water used at our laundry facilities to lessen the environmental impact. We have plans to implement a water recycling system at our Turkish facility not later than 2023.
Alternatives to Chemicals
By using processes such as laser technology and eco stone washing, we reduce the use of hazardous chemicals. By 2023, we expect to almost double the use of these chemical-free alternatives.
Eliminate Single Use Plastics
We are working to find solutions to eliminate any single-use plastics throughout the production process. In 2022, we plan to use only reusable bags when bagging trims and excess fabric.
We are continuing to seek out solutions in our supply chain that will have the least negative impact on our environment, and will work with our existing and new partners to do so.
We want you to feel good wearing your jeans not only because you feel comfortable and fashion-forward wearing them, but you know that they were crafted with an attention to reducing the impact on the environment.